Flowers Posted & Delivered
Welcome to Hannah's Garden. Fresh seasonal Bouquets, grown in the garden of England. Please order online by clicking the buy now buttons below, or call Hannah direct to make your order. t: 01580 241809 or m: 07958 081915
All prices include P&P.
If you are local to Hannah's Garden its worth remembering that regular business is rewarded with great prices. Please call to discuss your needs.

Hand tied Bouquet £40
A plentiful collection of the very best seasonal flowers.
Monthly deliveries which include the choice of having a wreath at Christmas time can be arranged. Please call Hannah for details.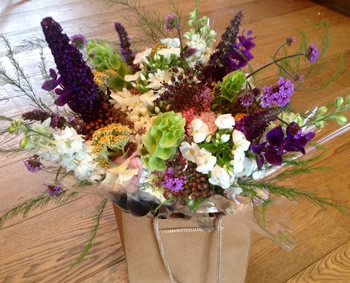 Extra large hand tied bouquet £70
Perfect for a special occasion.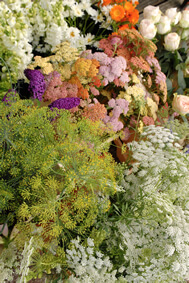 All the garden D.I.Y bucket. £90
We take a bucket and fill it full with the very best the garden has to offer.
Perfect for arranging your own displays. contains 100 mixed stems. typically enough for three of four displays.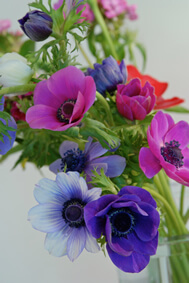 Single Variety Letterbox Drop £25
Delivered via First Class Royal Mail, the box will fit through your letterbox, so no need to be home.
CURRENTLY UNAVAILABLE.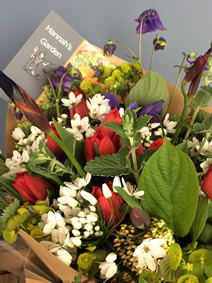 Local pickup and delivery.
Delivery on orders over £25 within 5 miles of Benenden is free.
Bouquets start at £10 for small table posies.
You can always call and collect.
Local repeat business welcome. Great deals offered. Please call Hannah to discuss.